Hammer Missions
What's New in Hammer Missions | Dec 2022 Product Update
1. The New Ascend Pro Plan
A worthy upgrade to our already very popular Ascend plan we have introduced the Ascend Pro Plan!
Designed for drone services that are scaling up their operations the Ascend Pro plan gives you everything in the original Ascend plan but allows you to push your operations further with added extras including more images a month, our very popular 3D model processing, and report generation!
For plan details & pricing, please see the link below:
2. Support For Larger 3D Models
Something our customers have been asking us for a while is the ability to create 3D Models from a larger pool of images, you asked and we listened.
Larger 3D models now supported
We now support the processing of larger 3D Models with upwards of 1500 images!
3. Improved Project Upload


Projects will now upload even if your computer goes to sleep giving you the assurance that no matter how large your project the data will get securely uploaded and processed.
4. Select and Process Part Of A Dataset
Gone are the days of having to process your entire dataset, you can now select a part of your dataset for processing giving you the option to save time and the amount of data you are processing.
For more information please see our post:
5. Request 3D Model Processing In our 14-day Free Trial
Wouldn't it be great to be able to collect high-quality data with Hammer and then process that data into a 3D Model.......for free!
Well now you can as our 14-day free trial includes 3D Model processing!
This is done on a case-by-case basis.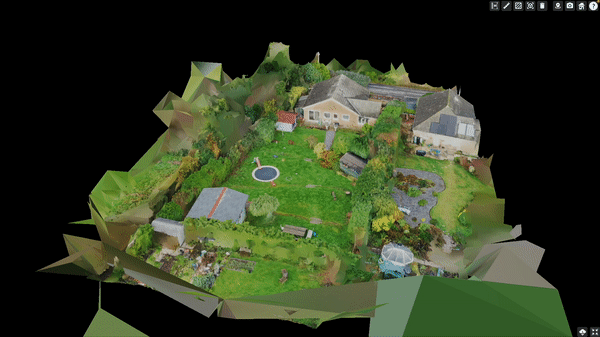 If you haven't got a Hammer account as yet and would like to try Hammer Missions you can get started on our free trial.
1. Improved M2EA Support
We are always striving to improve the way Hammer Missions integrates with the hardware that operators use. We have listened to your feedback regarding the M2EA and have implemented some improvements giving you more support for your missions.
2. Stop & Capture In Mapping Mission
The Mapping Mission on our Android app now supports stop & capture mode.
This allows for more precise inspections where the goal is to capture crystal clear images with no motion blur so that stakeholders can zoom into high levels of detail in the post-processing phase.
3. Tower Mapping Improvements
Tower Mapping is now more intuitive and we have improved how it operates in the app giving you the confidence to plan and execute tower missions with confidence.
4. Delete Missions using Wand Menu
You can now delete a mission using the wand feature on the right-hand menu.
It's as easy as selecting the wand, selecting the bin icon (shown below in red), and then deleting the mission!
Coming Soon!
The wait is nearly over! The Mavic 3E is in the final stages of its integration with Hammer Missions and we will have some very exciting beta-related news in the coming weeks...
Watch this space!
Summary
And that's it for this release! If you have any questions or would like to learn more about our enterprise solutions, please do reach out to us. We look forward to hearing from you.
- Team at Hammer Missions
team@hammermissions.com
If you haven't already, here's how you can you get started with

Hammer Missions

.